Our Team

William A. Whichard, Jr.
Managing Director - Investments



Bill has more than 25 years experience in the financial service industry, starting his career in 1987 with a predecessor of Wells Fargo Advisors.  Throughout this time, Bill has focused his work on managing wealth for high-net-worth investors. Since 2004, Bill has been a member of the firm's Premier Advisor program, in recognition of his professional achievement.  A team approach, a desire to look at the big picture and a willingness to work with other trusted advisors is the cornerstone to Whichard & Woolard Wealth Management Group of Wells Fargo Advisors' success in helping clients achieve their goals.
 
Bill holds a bachelor's degree in Economics from the University of North Carolina at Chapel Hill.  Bill is active in the Edenton community where he lives with his 3 children.

John H. Woolard, Jr.
Managing Director - Investments





John provides investment counsel to successful individuals, families and business owners.  He devotes his time to thorough financial statement analysis and portfolio planning, seeking appropriate diversification and a responsible balance for each client's long-term prosperity.  
 
John holds a bachelor's degree from the University of North Carolina at Chapel Hill and a Masters of Business Administration from East Carolina University. He and his wife, Suzanne live on the Outer Banks where they raised their three children.
Russell M. Hull, III
Financial Consultant


Russ joined Whichard & Woolard Wealth Management Group in August, 2009 from a competitor firm.
Using a team approach, he works with his colleagues to develop a customized, financial strategy, exclusive to each individual client to see them through the accumulation, preservation, and succession of wealth.  Russ believes that a successful client relationship pivots around trust.  He works to build and maintain those relationships to acquire a comprehensive understanding of each client's financial situation.
Russ graduated from Woodberry Forest School and continued his education at the University of North Carolina at Chapel Hill.  He attended the Carolina Business Institute summer program while at UNC and went on to graduate with a bachelor's degree in Political Science. 
He was born in Elizabeth City and currently resides there with his wife, Courtney and their daughters, Harper and Marin.
John H. Woolard, III
Financial Consultant 



John began his career with Wells Fargo Advisors in Raleigh in 2013 before transitioning back to his native Outer Banks and joining the Whichard & Woolard team in 2015.

In addition to guiding clients through the process of establishing a comprehensive investment plan, John maintains close relationships with accountants, attorneys and other professionals in the community in order to facilitate client access to specialist resources whenever needed. 

John graduated from the College of Charleston, SC, with a B.S. in International Business and a B.A. in Spanish. He then pursued a graduate degree at Georgia State University, earning a M.A. in Anthropology and concentrating on Applied Cultural Anthropology for Business. 

John maintains the General Securities Representative Series 7 and Uniform Combined State Law Examination Series 66 licenses, Medicare Supplement license, as well as Life, Health, Accident, Disability, and Long-Term Care insurance licenses in North Carolina.

Outside of the office, John is actively involved in the Outer Banks community. He is a Board Director of the Outer Banks Chamber of Commerce, is part of the Chamber's Young Professional Network, and is a graduate of the Chamber's 2015-2016 Leadership OBX class. John is also a member of the Kitty Hawk Rotary Club, and volunteers as an English tutor for Latino elementary school students as part of the Family Literacy Program at Mano al Hermano. In his free time, John likes to travel and spend time outdoors with his wife, Laura, and his German Shorthaired Pointer, Buxton. He also enjoys kiteboarding, surfing, playing pick-up soccer, and relaxing with family and friends.

Marianne L. Creef
Vice President-Senior Registered Client Associate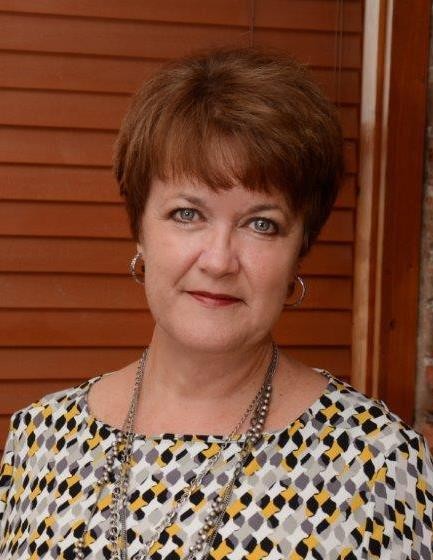 Marianne has over 35 years of experience in the financial services industry.  She began her career with First Union National Bank in 1978.  She worked in various aspects of the banking industry including 13 years in management, and most recently as a Financial Specialist II.  In 1996, she earned her Series 6 and 63 securities registrations, and in 1997 her Life, Health, and Variable Life and Annuity insurance licenses.

Marianne joined Whichard & Woolard Wealth Management Group in November of 1999, earning her Series 7 securities registration in 2002.  Marianne's duties primarily revolve around transitioning new clients to the Wells Fargo Advisors platform, working closely with the advisors to convert and maintain intricate client relationships and managing consistent communications with the new and existing clients in the Elizabeth City office.
In 2006 Marianne received the Recognition of Excellence Award based on superior client service, maintaining the values of the firm and outstanding support of the Whichard & Woolard Wealth Management Group team. In 2012, 2013, 2014, 2015, 2016 and 2017 Marianne received the Distinguished Service Professionals designation.  The DSP is an elite program for Wells Fargo Advisors' most distinguished Client Associates.  Distinguished Service Professionals display the characteristics of exemplary service quality, self-development, leadership, FA/CA team success, diversity and have exceptional performance results. She is a Vice President of the firm.
Marianne attended the College of the Albemarle where she studied Accounting and Business Banking. She lives in Elizabeth City.
Kathryn R. Montgomery
Assistant Vice President - Senior Client Associate

Kathryn joined the Whichard & Woolard Wealth Management Group in 2009 as a client associate of which entails administrative duties, customer service, and marketing.  She has over 10 years experience in retail management.  Kathryn served a total of 8 years as assistant manager then general manager at Polo Ralph Lauren in Nags Head, NC.  She began her retail career at Ann Taylor, a luxury woman's clothing store, in Richmond, VA.

Kathryn attended Mary Baldwin College and lives on the Outer Banks with her husband, Robert and their two daughters.
Geordie Robison


Assistant Vice President - Senior Client Associate
Geordie joined the Whichard & Woolard Wealth Management Group in  2010. 

Geordie provides overall administrative and operational client service support to assist the business activities of the Financial Advisors. Her duties include furnishing account information, establishing new accounts, processing requests and payments for clients, and maintaining client relationships.

Before joining our firm, Geordie worked with Perry & Co. Sotheby's International Realty as a real estate broker.  She has a background in the visual arts and art history, and enjoys painting and photography.
Geordie graduated from Hollins University in Roanoke, Virginia and currently lives in Edenton.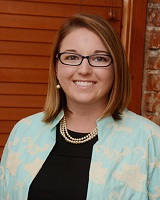 Meredith R. Laverty
Officer - Client Associate
Meredith joined the Whichard & Woolard Wealth Management Group in April of 2015 as a client associate.
She was raised locally, in Edenton, North Carolina.  She is a graduate of the University of North Carolina at Wilmington, where she earned a bachelor's degree in Business Administration with a concentration in Accounting.  She was also an active member of Beta Alpha Psi, which entailed tutoring students in different financial courses, participating in community service, and attending social activities.
Meredith has various responsibilities as client associate for Bill Whichard, which includes scheduling and assisting in the preparation of client reviews, client service, and administrative duties.  Having worked mainly in the customer service industry growing up, Meredith believes that our clients come first and works hard to provide them with exceptional service.
The "Service Distinction Award" is designed to recognize outstanding branch support team members who embody the firm's Core Values such as service, respect, integrity and teamwork.
The Premier Advisors designation is held by a select group of Financial Advisors within Wells Fargo Advisors as measured by business production, completion of educational components and professionalism.