Our Services
Whichard & Woolard Wealth Management Group of Wells Fargo Advisors offers the following services:
Investment Management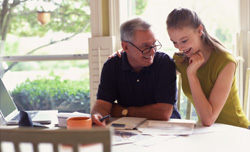 Separate managed accounts/access to institutional money managers
Mutual fund wrap accounts
Individual securities
Bond ladders/fixed income portfolio management
Alternative Investments for Qualified Investors1

Managed futures
Hedge funds
Retirement Funding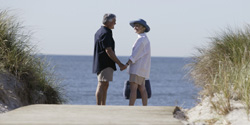 Traditional, SEP and Roth IRAs and SIMPLEs
Fixed and variable annuities
403(b)s and 401(k)s, including one-person 401(k)s
Profit-sharing and defined-benefit plans
Education Funding
Education savings accounts
Section 529 college savings accounts
Minor's trust (irrevocable trust)
Custodial account
Insurance2 
Survivor needs
Second to die
Long-term care
Access to Trust Services3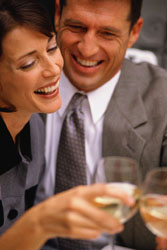 Charitable trust
Dynasty trust
Family trust
Special-needs trust
Gift trust
Insurance trust
Family Limited Partnerships/LLCs
Through our Wells Fargo affiliates, clients have access to banking services including:4
Securities-based lines of credit

Residential Mortgages

Home Equity Financing

Small-business financing

Credit Cards
1 Alternative investments are complex, speculative investment vehicles and are not suitable for all investors. They are generally open to qualified investors only and carry high costs, substantial risks, and may be highly volatile.
2 Insurance products are offered through nonbank insurance agency affiliates of Wells Fargo & Company and are underwritten by unaffiliated insurance companies. Wells Fargo Advisors Insurance Agency, LLC is a non-bank affiliate of Wells Fargo & Company.
3 Trust services are offered through Wells Fargo Bank, National Association, a national banking association (chartered by the Office of the Comptroller of the Currency) and a wholly owned subsidiary of Wells Fargo Corporation.
4 Lending and other banking services available through the Lending & Banking Services Group of Wells Fargo Advisors (NMLS UI 2234) are offered by banking and non-banking affiliates of Wells Fargo & Company, including, but not limited to Wells Fargo Bank, N.A. (NMLSR ID 399801); (Wells Fargo Home Mortgage and Wells Fargo Home Equity Group are divisions of Wells Fargo Bank, N.A); and Wells Fargo Equipment Finance, Inc. All loans and lines of credit are subject to credit approval, verification and collateral evaluation.  Products are not available in all states.  Certain restrictions apply.  Programs, rates, terms and conditions are subject to change without notice.  Licensed by the New Hampshire banking department.