Our Core Values
The success of our clients and our business relies on an unwavering commitment to our core values.  These values are pervasive and enduring indicators of our team's culture--the essence of what we stand for.  We actively seek relationships with clients who share these values.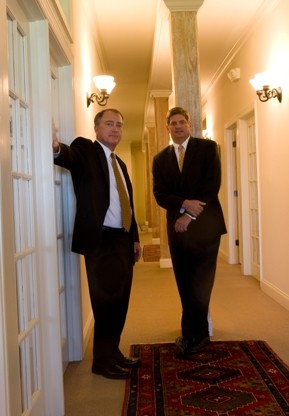 Integrity.  Integrity means that we do what we say we will do, that we tell our clients what they need to hear, not just what they want to hear, that we acknowledge our mistakes, and that we address both problems and opportunities objectively.  When we do these things, trust flows between our clients and us.
Service.  We are committed to service in its fullest sense.  We are keenly aware of the difference we can make in our clients' lives by serving them promptly and thoroughly.  Service to the community is another aspect of this core value.  We donate our time, money and experience in support of community and charitable organizations.
Respect.  Respect for each other helps foster personal growth among all of us.  It allows us to combine dedication to our work and commitment to our families, friends and communities.
Excellence.  We take our individual roles and responsibilities seriously and strive for the best each day.  Excellence pervades the insight and knowledge called for in our mission.  Every job is an opportunity to excel.
Passion for winning.  We play to win, first and foremost for our clients, but we also take pride in outpacing our competitors.  A competitive spirit benefits all of us--clients, associates and our firm.  Superior achievement creates optimism and energy as we embrace and execute our mission.
Teamwork.  We achieve far more as a team than we can as a collection of individuals.  Our service to you and one another draws upon the collective strength of our team and the unification of our resources.  Working together with you and your other advisors as one team is essential to moving forward in today's complex and fast-changing financial world.